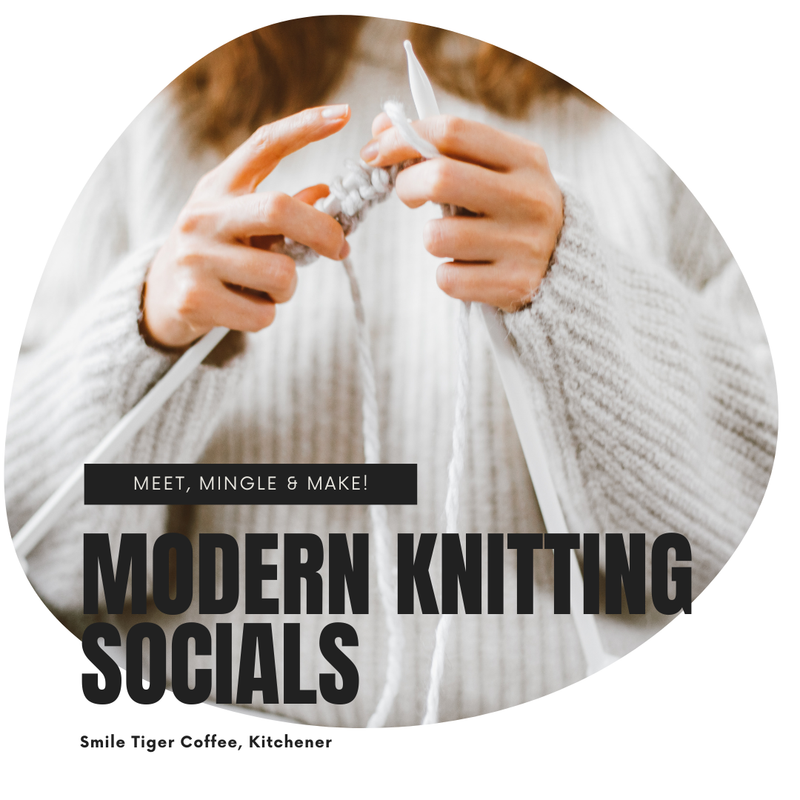 Meet, mingle and make!

Join our modern knitting socials - a fun way for knitters and crocheters of any skill level to come together, learn from each other and enjoy a great cup of tea/coffee too. These are super causal events. Simply bring your own project, order a drink (or treat) and pull up a chair.

Location: Smile Tiger Coffee Roasters, 100 Ahrens St W., Kitchener
Free parking across the street at the train station.

Upcoming dates for 2023:
:: Sunday Oct 22, 2-4pm
:: Sunday Nov 19, 2-4pm
:: Sunday Dec 10, 2-4pm

Join our Facebook Group here: KW Sip n' Stitch

These are free events but we ask that you kindly support the cafe by purchasing a drink or treat.