COZYRIOT = a group of people who spread the feeling of cozy and warmth.
Fall/Winter 2018/2019 - We are overwhelmingly excited to announce that the CozyRiot Project continues this season - and with a little twist!!! On the last day of every month, between October 2018 and Feb 2019, donations of handmade hats, mitts and scarves (every size needed!) will be delivered to Reception House Waterloo Region. This community-based organization provides a warm welcome to government assisted refugees by offering programs and services that enable them to live healthy and productive lives in Waterloo Region. Learn more about them here. Our Canadian winters can be harsh, and we want everyone to be cozy and warm! Email Jillian at cabinandcoveknits@gmail.com to arrange your drop off in Waterloo - participate in as many months as you are able - every donation big and small is greatly appreciated. Thank you a million times over for your collective talent and generosity!
Winter 2018 - An incredible group of local knitters and crocheters handmade over 100 accessories and outer wear which were then distributed to those in need by students at Huron Heights. A wonderful community collaboration! Thank you everyone who participated.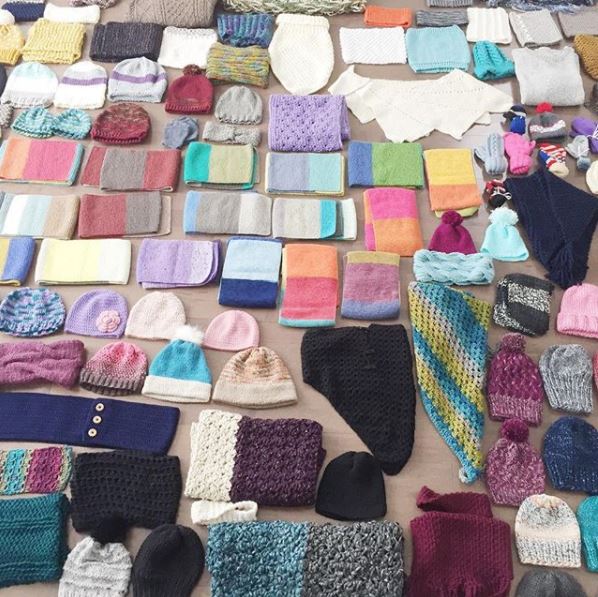 Summer 2017 - Soft and cozy baby blankets were handmade by our CozyRiot and given out to the babies and children in care at Grand River Hospital. Oodles of snuggles will be made with these! Thanks to everyone who contributed!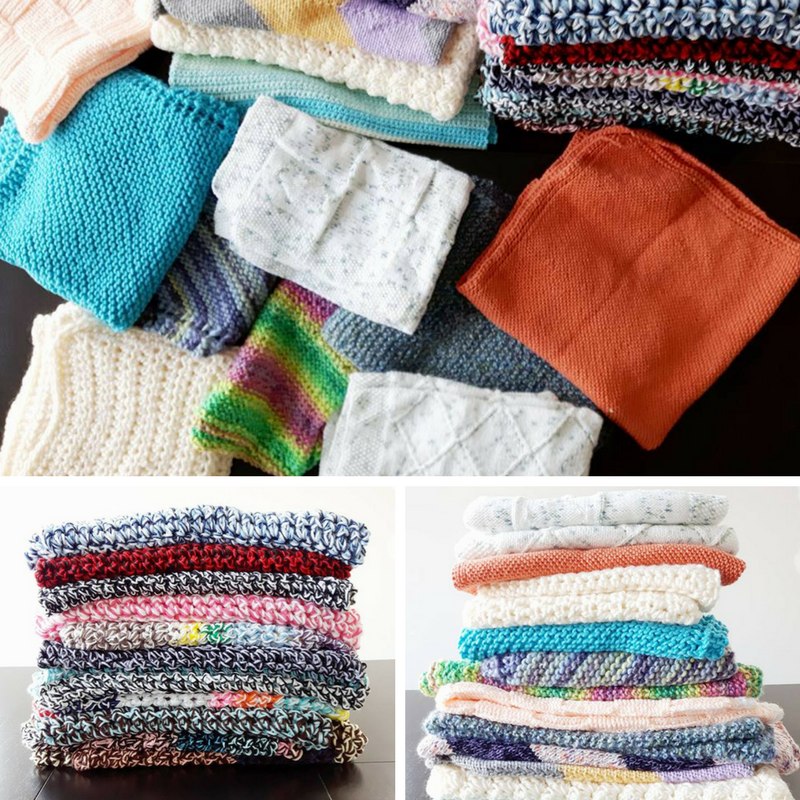 Winter 2017 - Our amazing CozyRioters provided handmade mittens, scarves and hats to the families who reside at the Women's Crisis Centre in Kitchener, ON. Thank you to everyone who donated their time, talent and yarn!